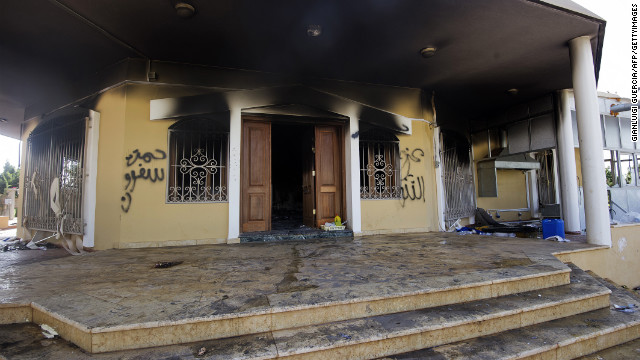 Thanks to testimony and "real-time" video, lawmakers said they got their clearest picture yet Thursday of the deadly attack on a U.S. diplomatic compound in Libya, though questions and tensions remain as to how President Barack Obama's administration handled the matter.
Republicans and Democrats who attended closed-door sessions of the House and Senate intelligence committees described what they heard and saw as informative, albeit not necessarily conclusive. They vowed to keep asking questions, and keep holding hearings, to determine not only how Ambassador Christopher Stevens and three other Americans died but also whether officials were forthright in the attack's aftermath.
"A lot of light was shone on this situation," Sen. Dianne Feinstein said after a hearing of the Senate Intelligence Committee, which she chairs. "But we don't have all the facts yet. We are, in effect, fact-finding."
Added the committee's vice chairman, Georgia Republican Saxby Chambliss, "Were mistakes made? Gosh, we know mistakes were made, and we've got to learn from that."
Legislators saw a "real-time film (showing) exactly what happened" on September 11 in Benghazi, starting before the attack began up "through the incident and the exodus," said Feinstein. A source familiar with the House committee hearing said the video included shots of Stevens being dragged out of the building. Sen. Dan Coats, an Indiana Republican, described the footage as "a combination of video from a surveillance camera and a drone."
"It gave us a good picture, from the surveillance standpoint, what was happening," Coats said.
Read More…