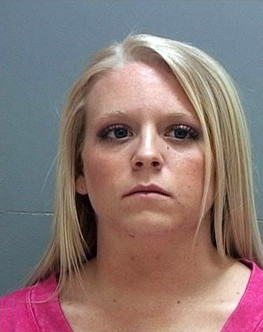 A Riverton High School math teacher and coach of the sophomore girls' basketball team has been arrested and charged with raping a student.
Courtney Louise Jarrell, 22, was charged Friday in 3rd District Court with object rape, a first-degree felony, and forcible sexual abuse, a second-degree felony.
Jarrell, who had been on administrative leave since the allegations were brought up about a month ago, also submitted her resignation from the school on Friday, said Jordan School District spokeswoman Sandy Riesgraf.
Jarell's attorney said she resigned in order to focus on her defense, and that she intends to enter a not guilty plea.
Between February and March of this year, Jarrell had illegal sexual activity with a 17-year-old girl who attends the school, according to charging documents. Prosecutors say the activity happened at Jarrell's house.
Read More…