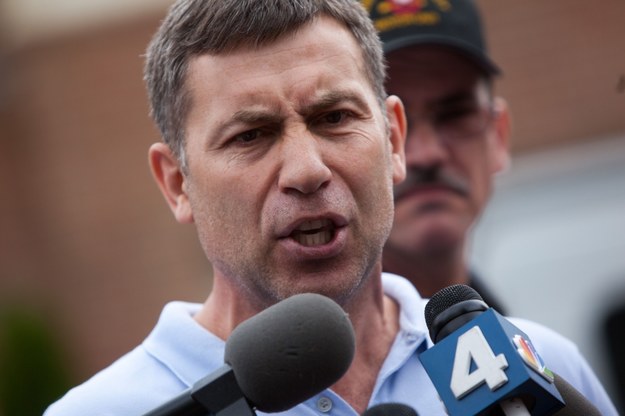 News cameras got a chance to catch up with the Boston Marathon bombers' uncle, Ruslan Tsarni, in an incredible interview that can be found here.
The first thing that we notice is that he looks as we Americans feel — shaken and angry. He begins the interview by expressing condolences for those murdered and injured in the attacks. "I've been following this from day one, but would have never ever imagined that somehow, the children of my brother would be associated with that. … This family does not know how to share their grief with the real victims" (emphasis implied).
When asked if he had ever noticed any signs that his nephews might harbor ill will toward the United States, he replies, "No. No. I never knew. Even if I would have guessed, or something, I would just submit them myself."
He was then asked a question about what might have provoked this attack. His answer is pretty profound.
What does he think caused them to do it? "Being losers," he replies after a moment's pause. "Hatred for those who were able to settle themselves. These are the only reasons I can imagine of."
But Tsarni knows the implication of the question, and he answers it with conviction.
"Anything else," he continues, "to do with religion, with Islam, is a fake. It's a fraud." He goes on to posit that "someone must have radicalized them" but defends his brother by saying he doesn't think it was the bombers' father who did it, as he "spent his life bringing bread to their table, fixing cars. He didn't have time or chance or anything; [his only] option was working."
After expressing the shame he feels for his family association with these attackers, he doubles down on why he really thinks his nephews bombed the Boston Marathon. "What I think was behind it, being losers. Not being able to settle themselves. And thereby just hating everyone who did."
Read More…