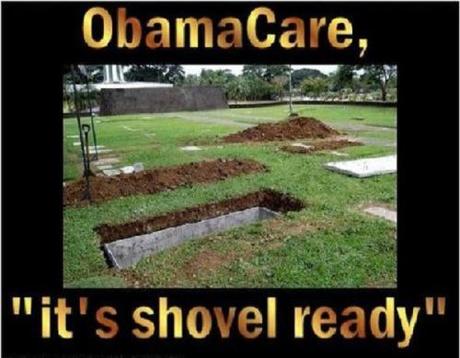 Just hours after President Obama proposed a fix to an incredibly unpopular provision of Obamacare – the one that caused five million people to lose their health-care plans – comes word that the White House is already considering fixing that "fix."
Suddenly, the White House is considering making the president's temporary fix last "beyond 2014."
At a White House press conference Thursday, Obama announced he would let people keep their health-care plans that don't meet Obamacare requirements. He also said people could re-enroll in plans they had lost that did not have Obamacare's mandated benefits.
The fix was to last only for a year.
But, in a fact sheet outlining the details of that plan, the White House announced, "HHS (Health and Human Services) will consider the impact of this transitional policy in assessing whether to extend it beyond 2014."
That is exactly what a GOP bill in the House would do. The "Keep Your Health Plan Act of 2013″ is coming up for a vote Friday in the House of Representatives.
Fox News analyst Charles Krauthammer believes the president only offered the fix because he knows it has so many inherent obstacles, few people will really be able to keep their old plans.
The real goal of the fix, he said, is to dissuade Democrats in the House, and then the Senate, from joining Republicans in passing a bill that would allow people to keep their health-care plans permanently, because that would make such a dramatic change to Obamacare, it would put the fate of the president's signature law into serious jeopardy.
Supporting that contention, the White House announced late Thursday that it would veto the legislation.